Setting Up a Showing Agent Profile in Showami
We're super excited that you're signing up to show homes with Showami.com! You're joining a growing network of agents who show buyers homes for other agents when needed. You get paid just for showing a home. You get local market knowledge and home showing experience.
Ready to start earning money with Showami?
Let's set up your Showing Agent profile — it only takes a minute.
Step 1
First, click Sign Up at the top right of the screen.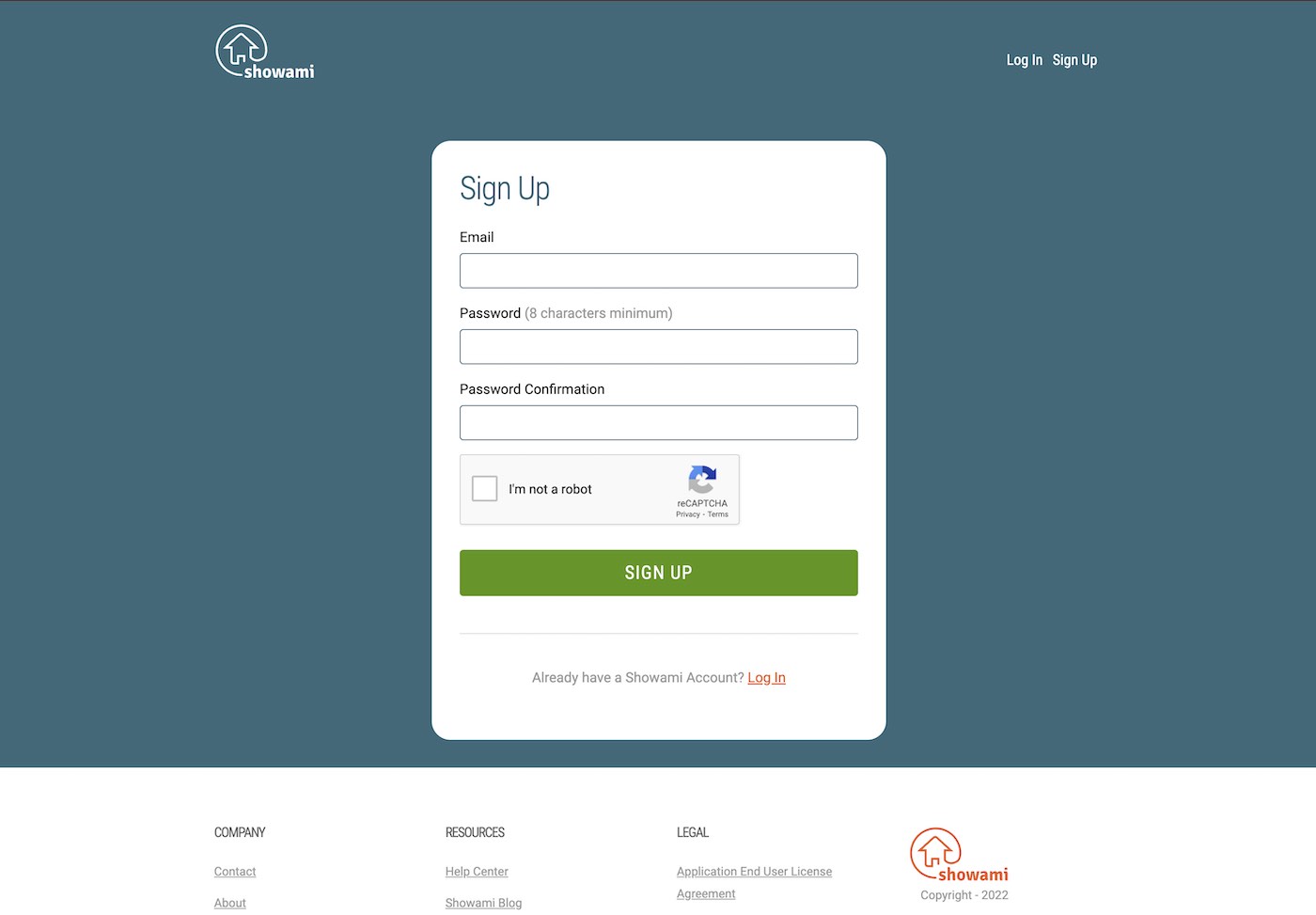 Step 2
You will get a confirmation email immediately with a link that has to be clicked in order to create your profile. (If you don't get the email within 2 minutes, check your email spam folder.)
Step 3
Fill out your profile (your cellphone number is required for text notifications on showings). We'd also love to see a picture of your smiling face! Enter your company name, real estate license number, and the state you are licensed in. We will be searching the State licensing website to verify that you are an active, licensed agent.
Note: Showing Agents who want to show homes for others would check the box in the middle (I'm an agent available to assist with showings)

Step 4
Enter a city, state, or zip code where you are willing to show properties and click on "Locate in map". You can then click, drag and adjust the size of the map. It's best to draw the map to include areas within a 20-30 minute drive of where you do most of your business. You will receive text notifications of showings within your map area.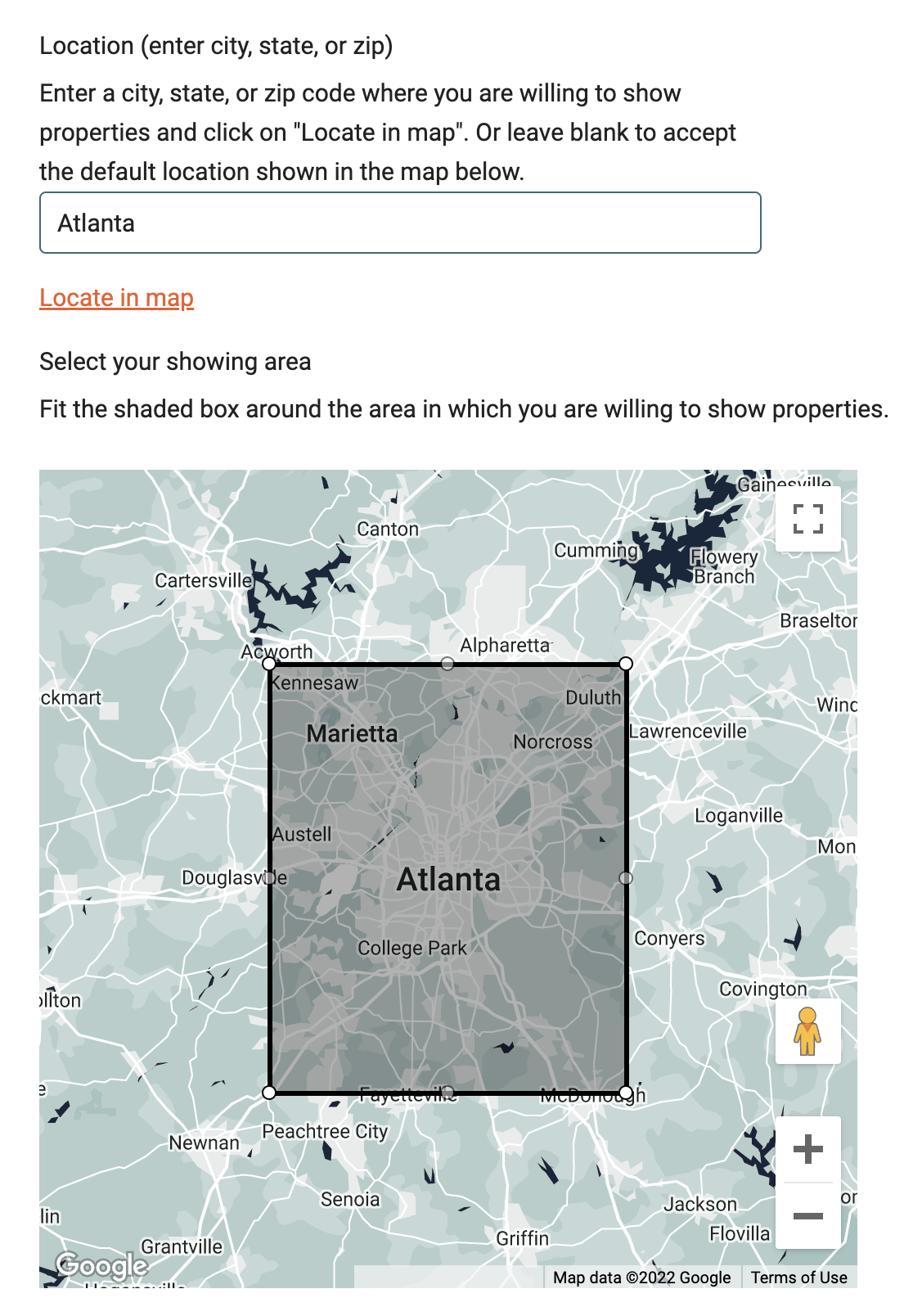 Step 5
Check the box accepting the Application End User License Agreement. Click "Update" to save your profile information and accept our license agreement and privacy policy.

Payment Information
Step 6
You're almost done! Now you just need to enter your address and banking information in order to start accepting showing requests. Click on the "Payment" tab and fill out the required information.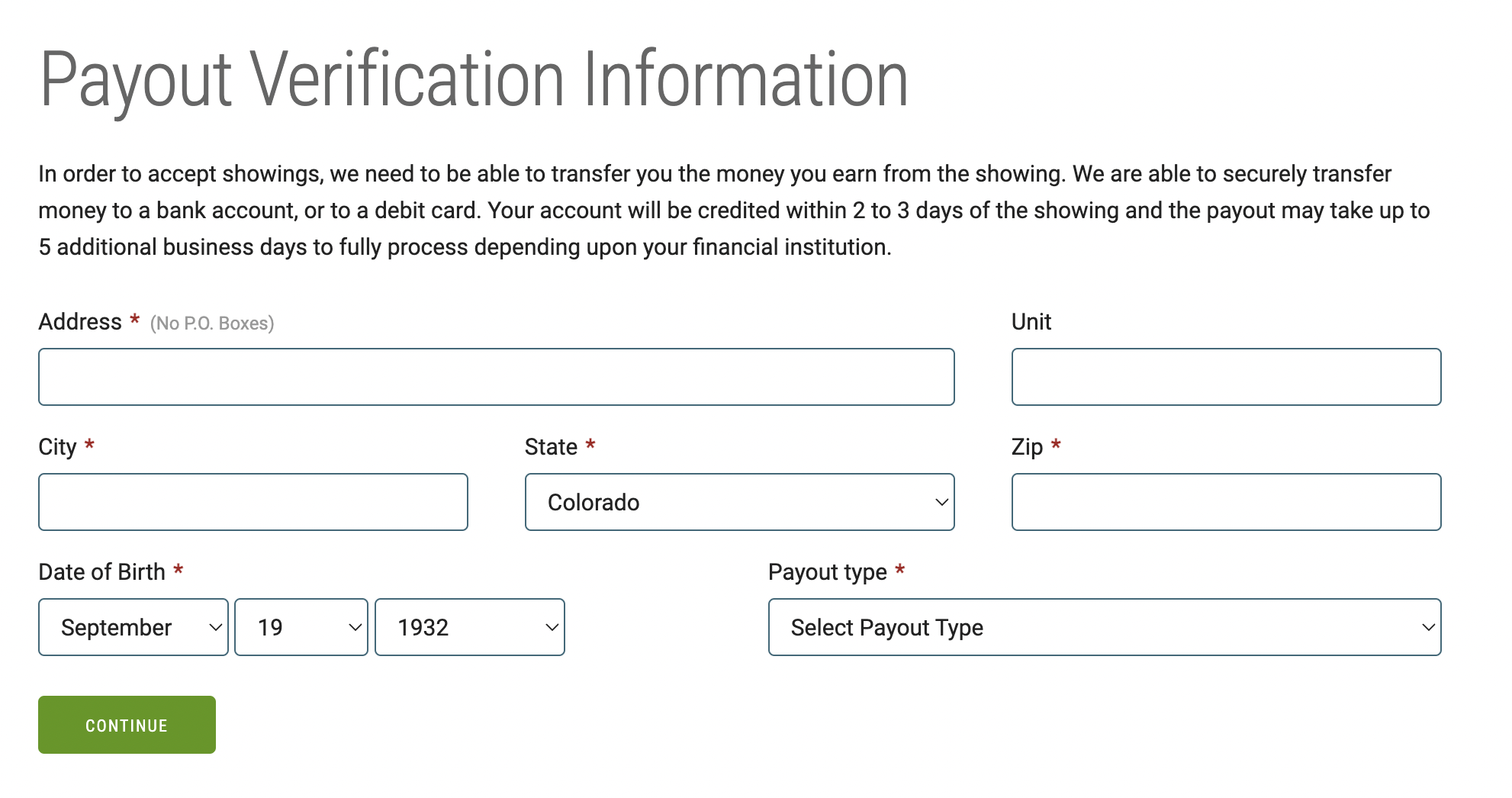 Note: Our payment processing company requires your address, date of birth and banking information. We need this information to deposit money into your account. If you earn $600 or more during a calendar year we will also require you to fill out a W-9 and you will receive a 1099 at the end of that year. Showami doesn't store any banking information on our servers. We rely on stripe.com payment services to keep your information safe and secure.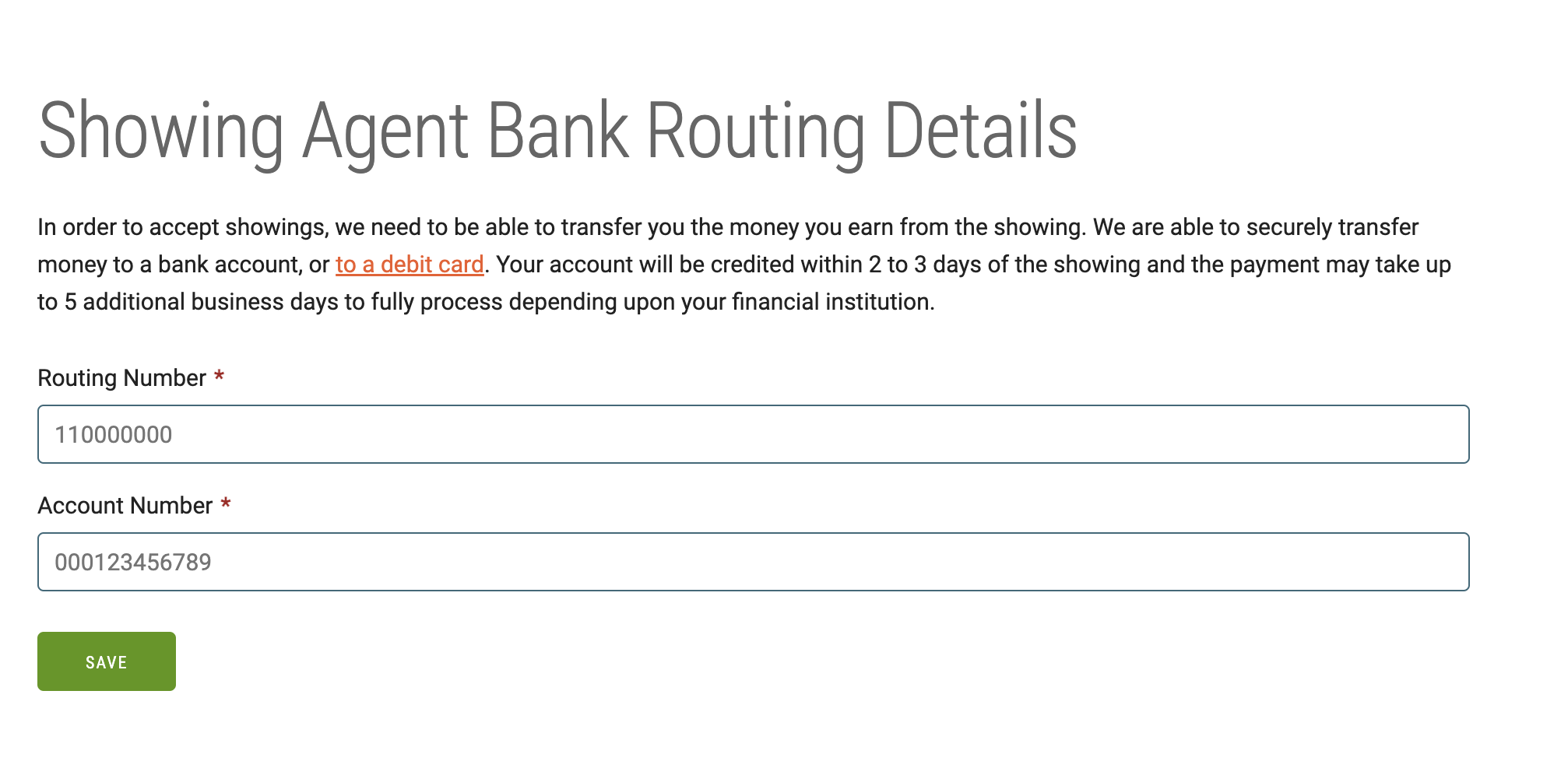 Congratulations on setting up your Showing Agent profile! Once your license is verified you will be able to start showing homes.
Remember
Good communication with Buyer's Agent is key to a successful showing. There is a messaging system within the dashboard for communicating with the Buyer's Agent.
Please schedule the showing through the MLS / Showingtime ASAP and confirm in Showami when you have approval.
Feel free to ask the Buyer's Agent if they have personally met the buyers before and/or have vetted them with a lender and/or verified their identity.