The Real Estate Showing App
Our app was designed with the real estate agent in mind. We've taken the time to think through each use case for our app and how we can provide the best experience to real estate agents accross America. We include features like Open Houses, and getting appraisers and inspectors access to homes. We've made it easy to make money by showing homes and accepting tasks through the app.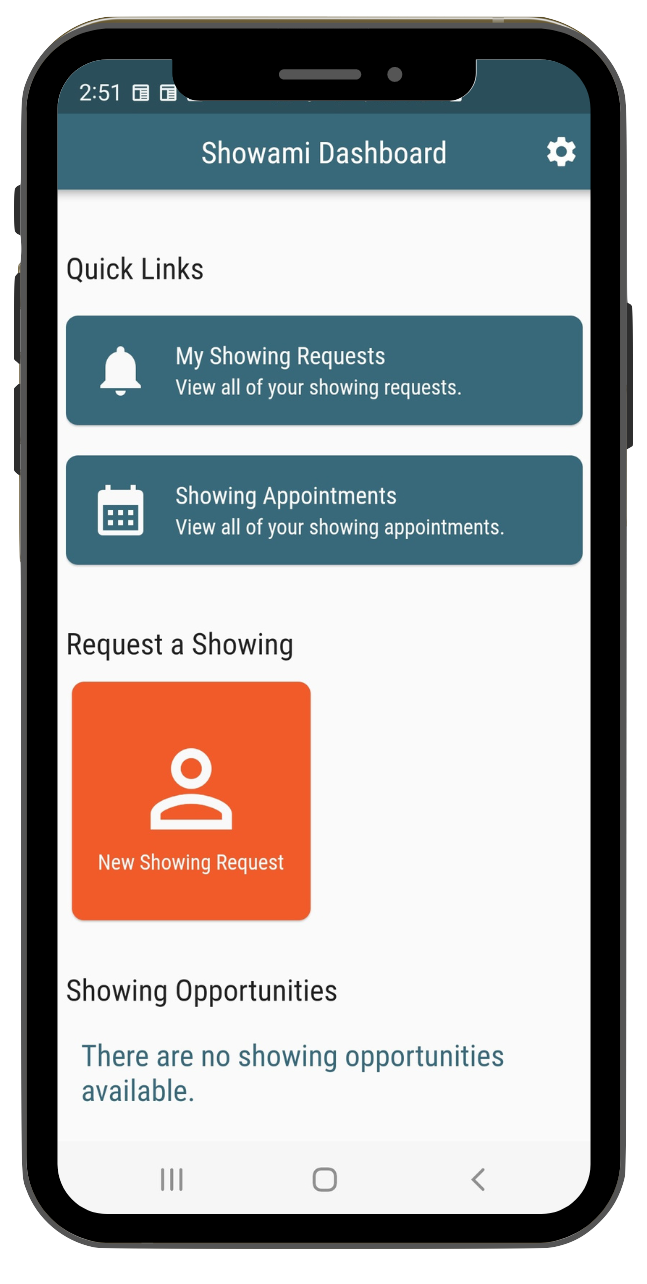 Schedule A Showing Request
Our app makes it easy to request home showings. Simply create a new showing request, enter in the information required, set a price, then submit the showing.
1. New Showing
Request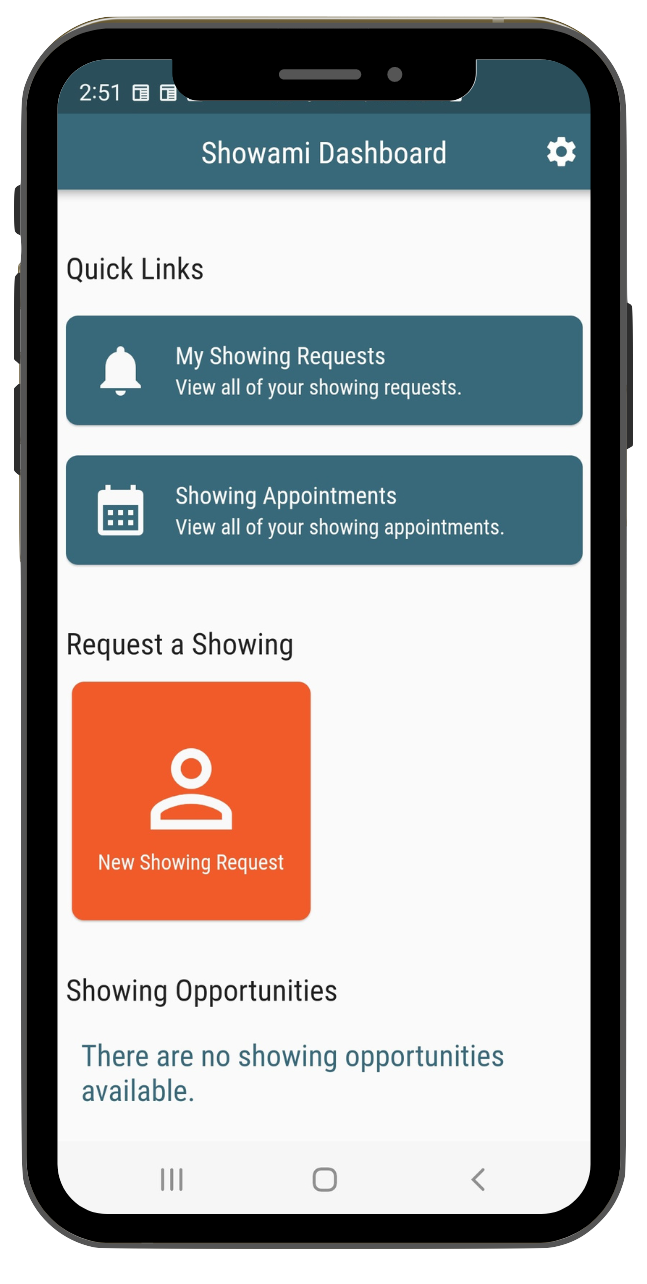 2. Enter in the Information
3. Set a Price &
Submit the Request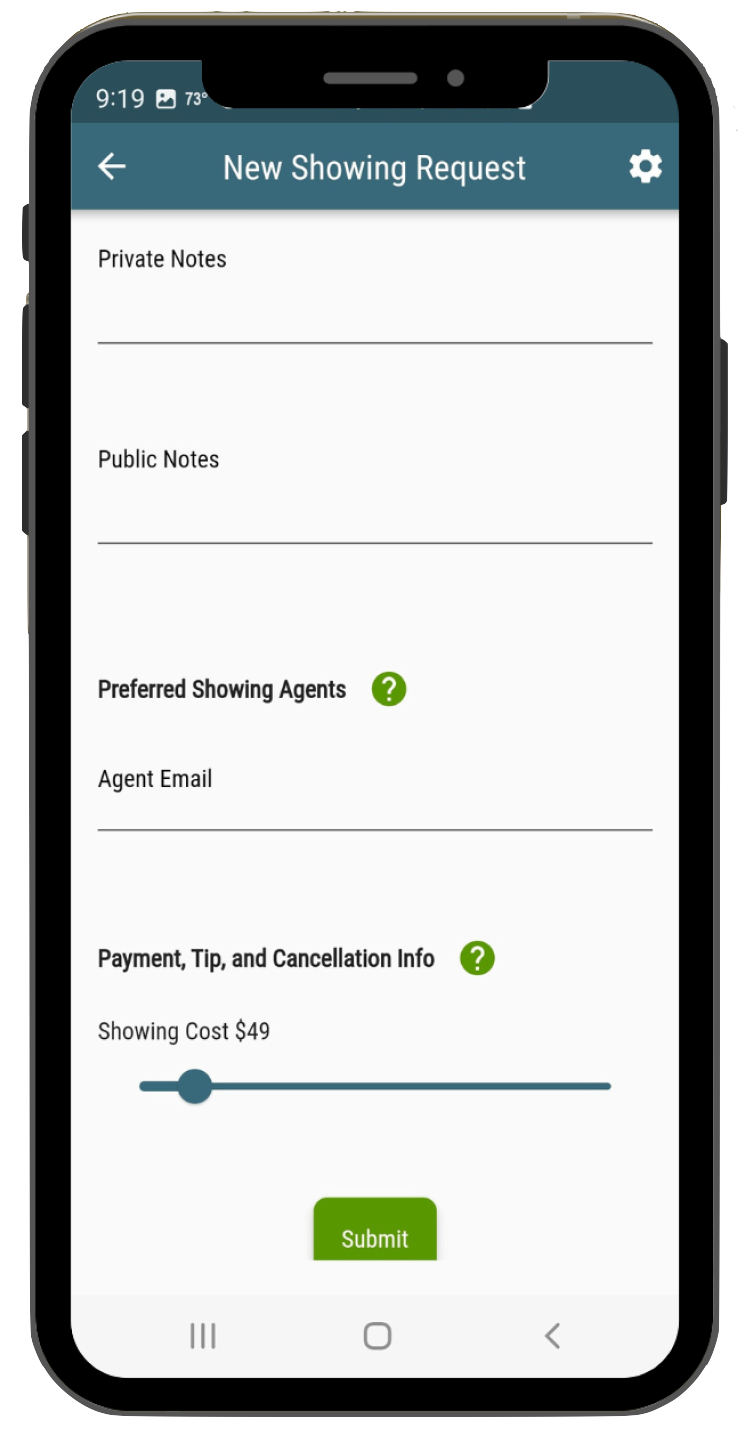 Pick Up A Showing Request
Agents are able to view unclaimed showing opportunities as well as manage currently accepted showings. An additional benefit of the Showami app as a showing agent is the ability to select push notifications and/or text notifications depending on your preference. In app messaging make communication with the initiating agent a breeze.